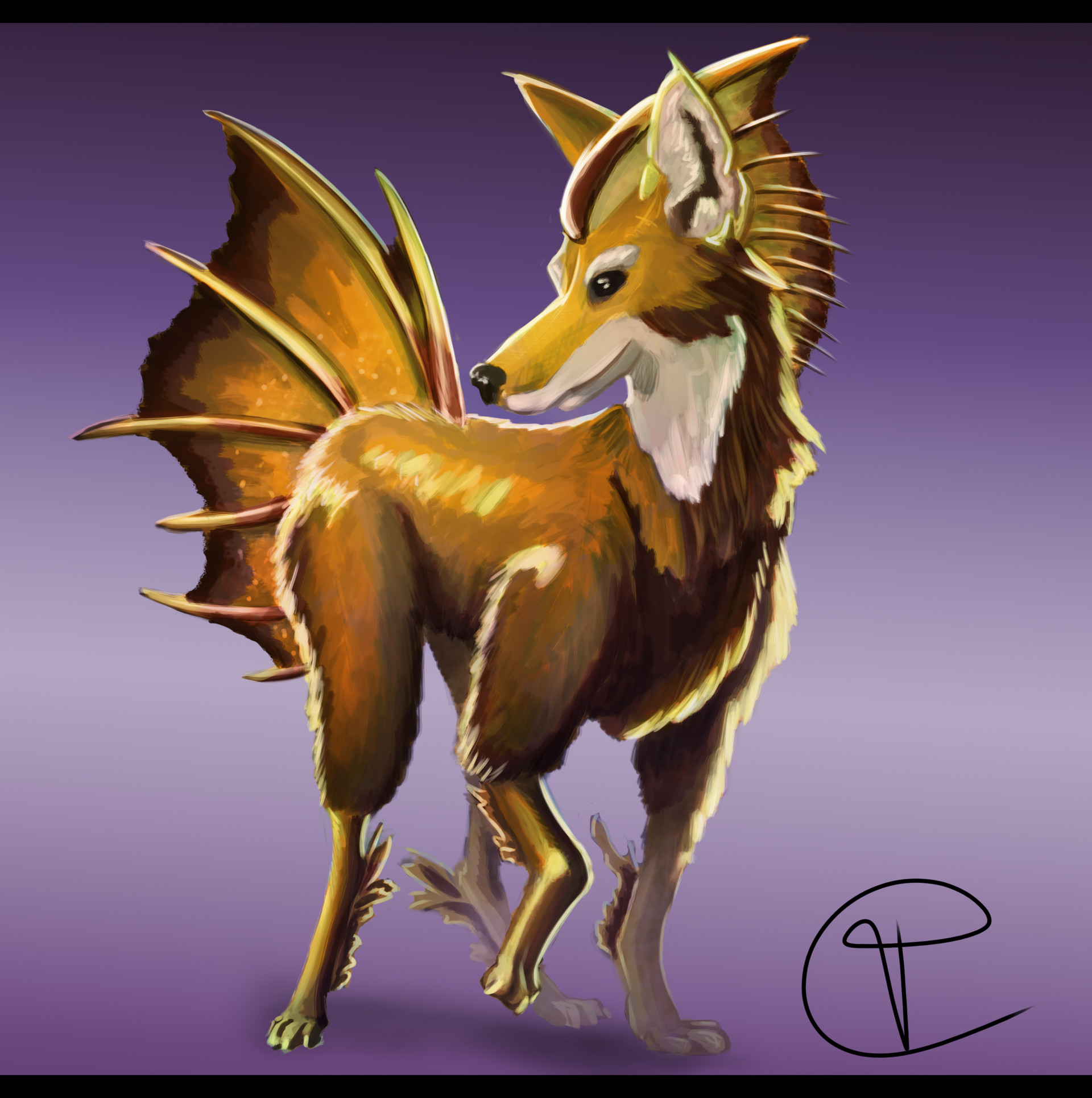 Final Wolf colour and value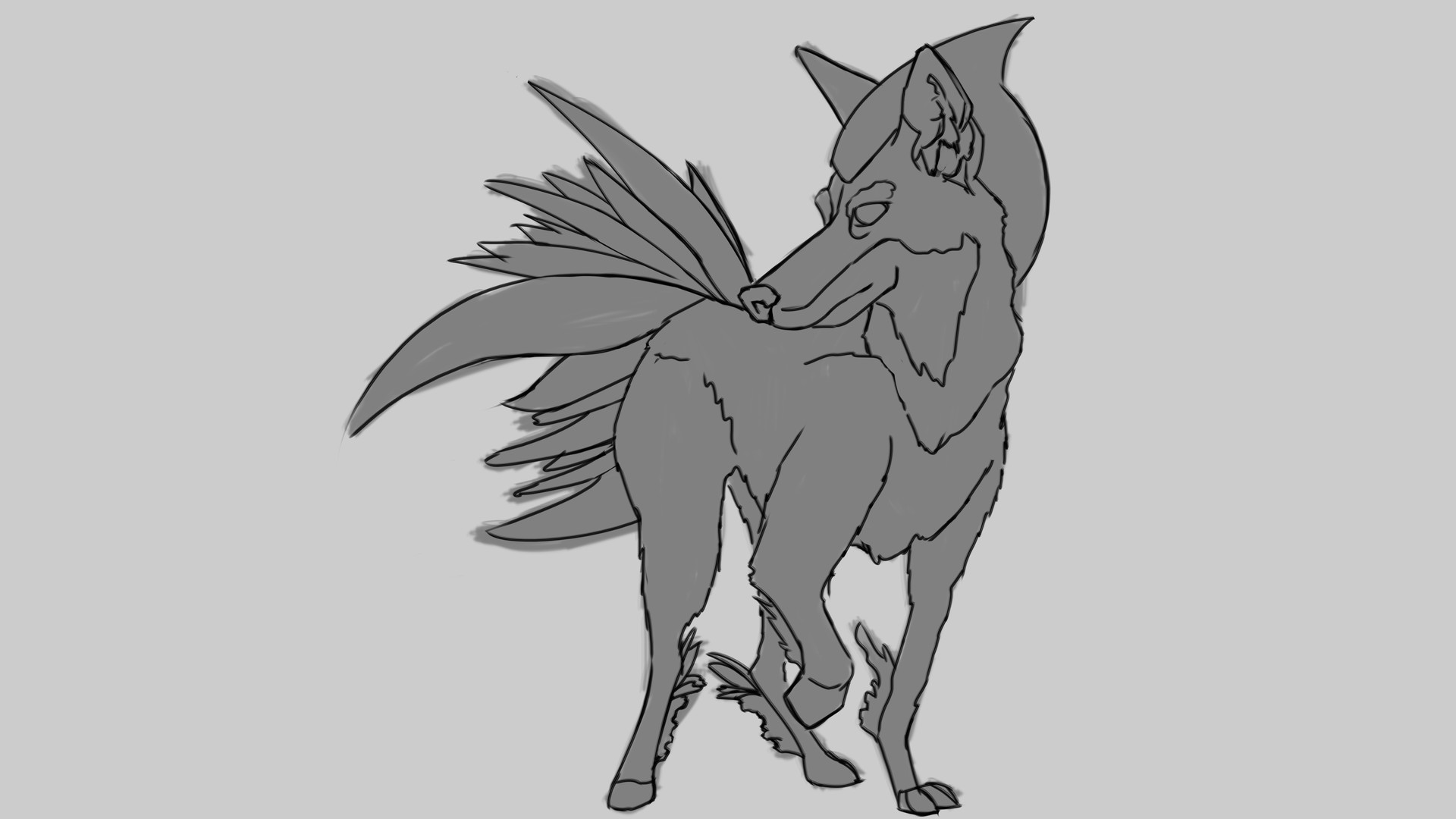 Re draw, to better define creature shape and proportion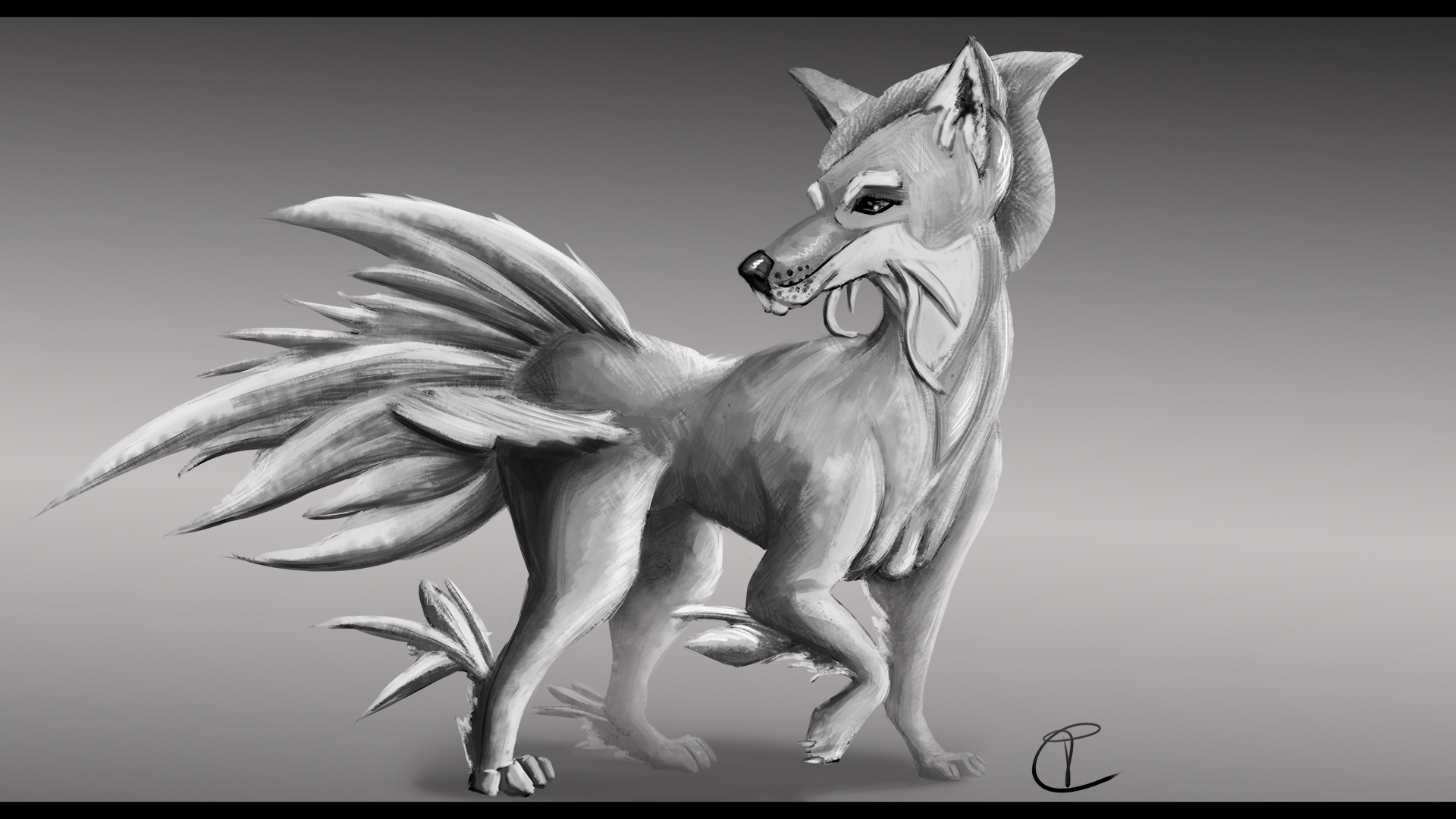 Original value pass, the overall shape was not working for me.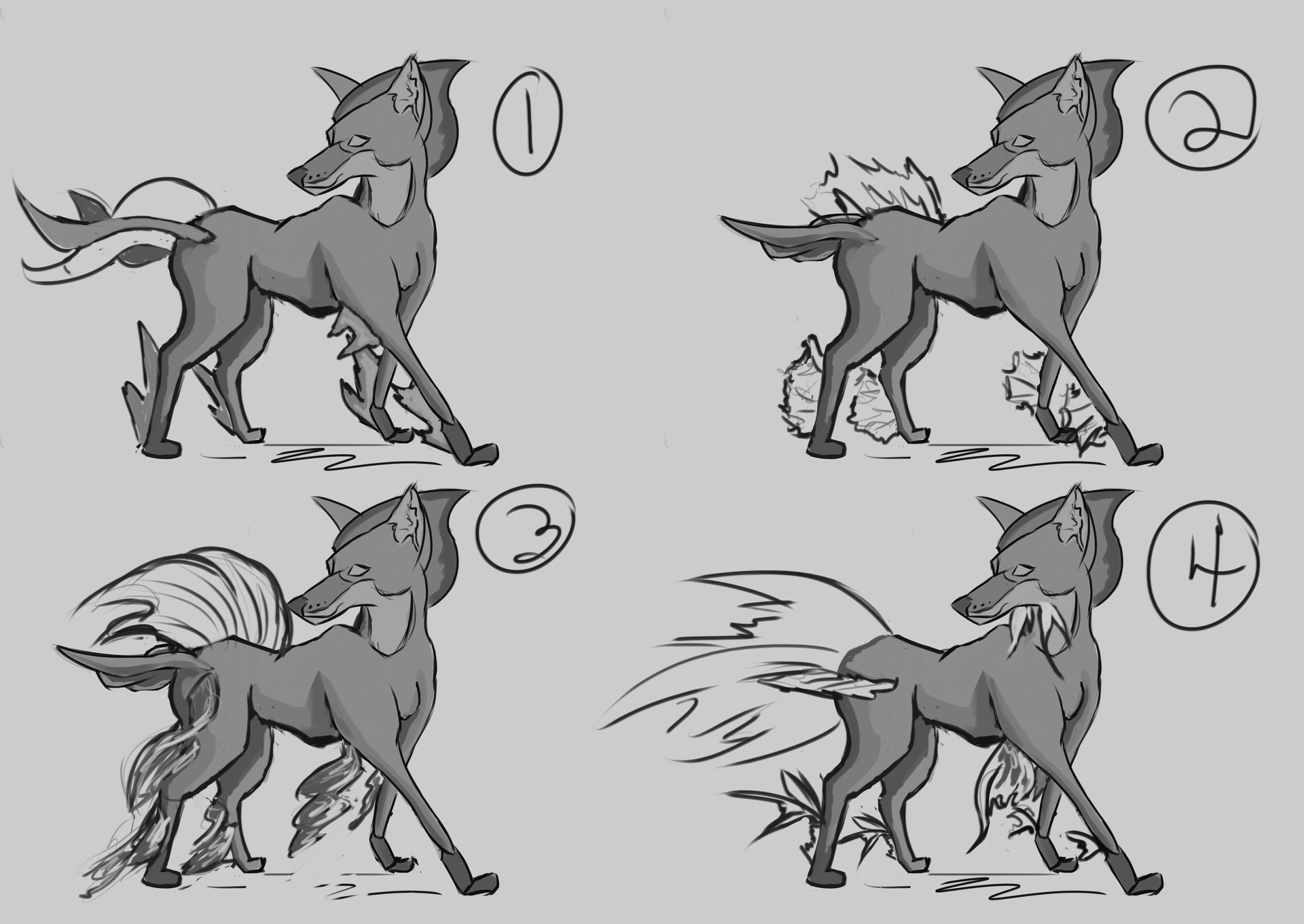 Wolf D tail fin tests.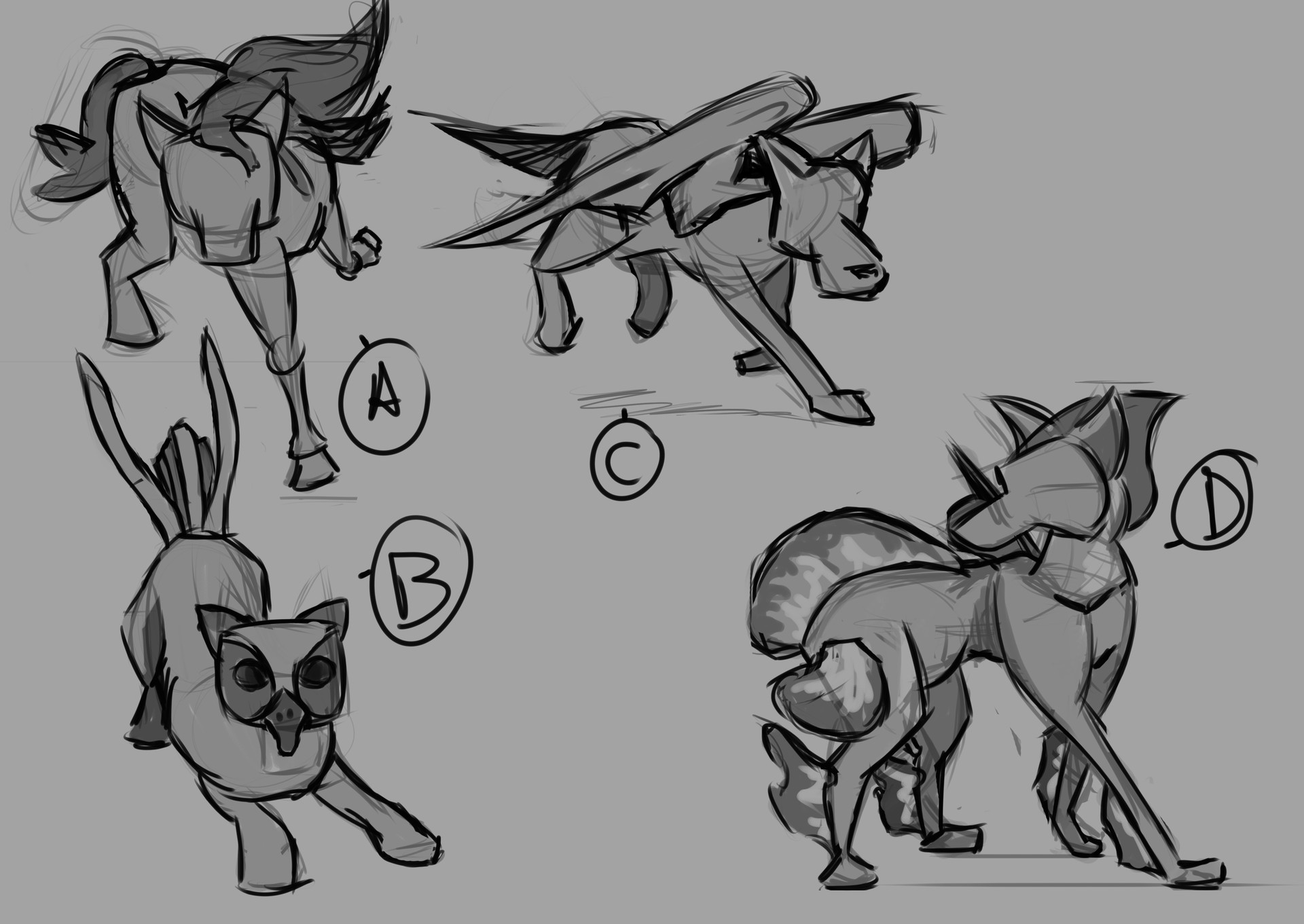 Wolf/ creature thumbnails
This image is a creature project for my class at Vanas(vanas.ca), where we needed to come up with a creature design and the teacher gave as tips and pointers on how to improve while we brought it to the finished results. This was the first time I tried to handle hair in this way, but I think overall it came out nicely. The colours were inspired by a gold fish, I think overall it reads ok, for the future though Ill be looking at breaking up the colours more and giving my work more visual interest.
I love hearing feedback and Critique on my work, so If you have some input please leave a comment.
Thank you for viewing ;D